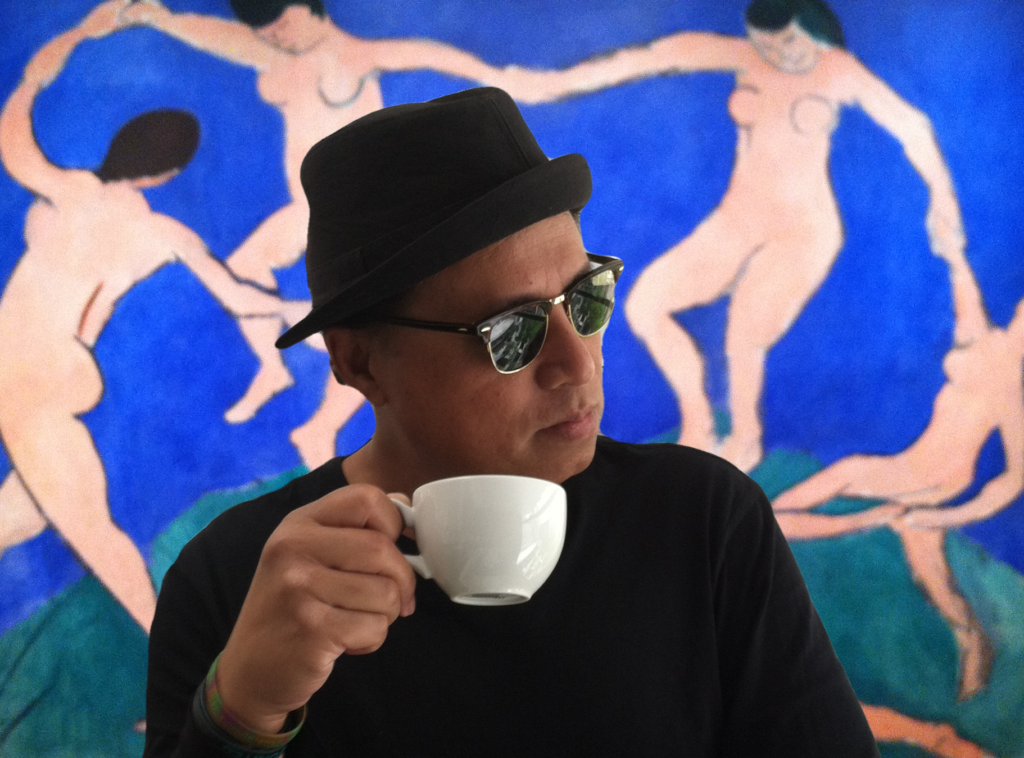 If you want to indulge in a hefty deli-style sandwich, you've come to the right place. I bring you the Double-Deck Vegan BLT!
Yes, folks… you want a sandwich? You've got a sandwich right here… and this is a 1K calorie sandwich, so when I say it's hefty, it's downright HEFTY!
I personally can't finish the entire thing in one sitting, so I save the other half for the next meal. And it's just a large sandwich with two large slices of sourdough bread, stacked one on top of the other, hence… double-decker.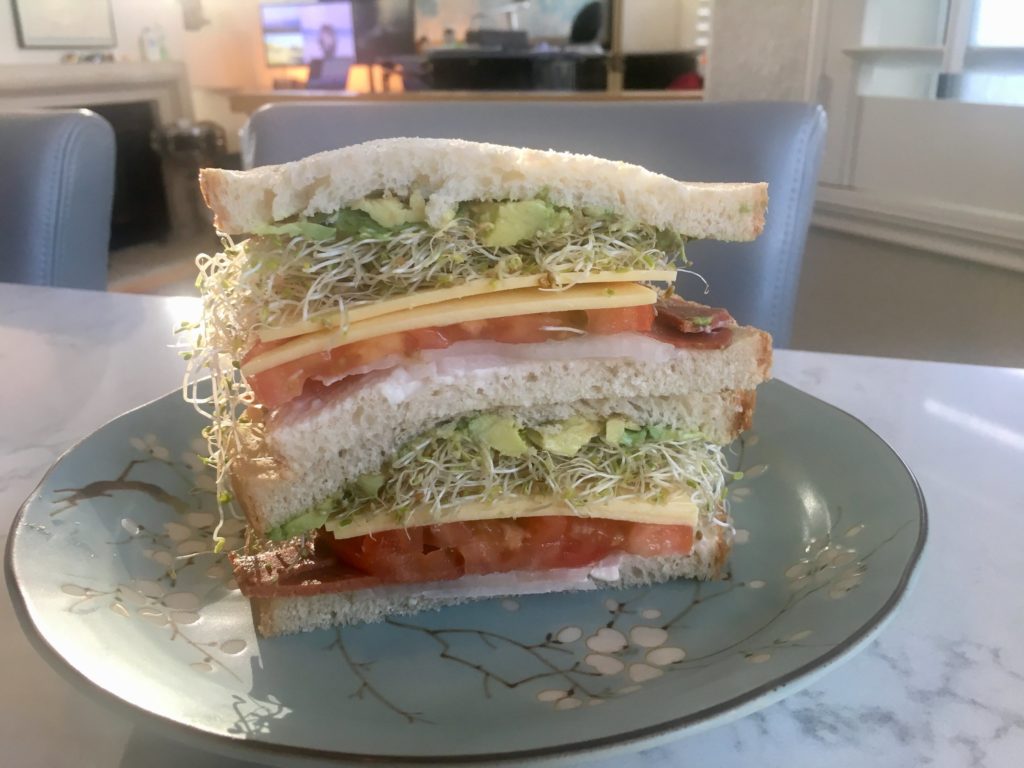 Nutritional Info
Serving Size – 2 servings – 17.22 oz
Calories – 1,004 kcal
Macros – Carbs: 123.4 grams, Protein: 29.0 grams, Fats: 44.9 grams
Key Nutrients – B Vitamins, Folate, Vitamins A,C,E,K, Iron, Selenium
Fiber: 11 grams
Sodium: 2,038.6 mg
Ingredients
2 Large Slices – Sourdough Bread
1/2 Avocado
2 Tbsp – Vegenaise
2 oz – Alfalfa, Broccoli or Clover Sprouts
3 slices – Onion, white, red or yellow
2 slices – Tomato
2 Strips – Smart Bacon
2 Slices – Violife Cheese or similar
Instructions
Lay large sourdough slices on a plate.
Spread avocado on one slice and vegenaise on the other.
On the avocado side place the sprouts.
On the vegenaise side place the onion slices.
Put the cheese slices on top of the onion.
Then put the tomato slices on top of the cheese.
Put the smart bacon on top of the tomato.
Carefully merge the two parts to form a large sandwich.
Cut the sandwich in half, then stack one on top of the other.
It's ready to serve!
(Visited 13 times, 1 visits today)